Come, Trek for a Cause with Nelda!
Trek while you contribute to a good deed.
What are Nelda Treks for a Cause? It's an initiative where we take our volunteers on exciting treks and at the same time, do a good deed. Like cleaning the area of plastic while we trek, planting trees, donating to a local NGO, or helping in the fort restoration efforts, etc. When you go on trekking with Nelda Treks, you are connected with a trekking group in Pune that will be like your family!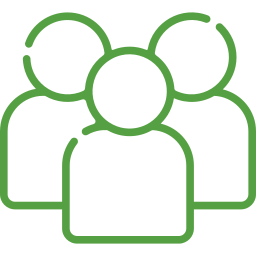 Asli maja sab ke saath ata hai! With Nelda Treks, you'll be trekking with a lovely group of like minded people.
All our treks include Pune to Pune trek management. Hence, even for the Himalayan treks, you'll join us at Pune only.
Forget those DIY trekking companies. Go with Nelda Treks, which is managed by a professional team.
We love our mother Earth. Hence, every trek at Nelda Treks will include a good deed like plantation, cleaning plastics, etc.
Adventure Treks In Maharashtra
Like to trek local? These are the one day treks near Pune. Maharashtra has a beautiful terrain filled with lots of forts and places to trek to. Having the beautiful Sahyadri and Konkan area, Maharashtra has more than 70 local forts including Raigad, Rajgad, Torna, Sindudurga, etc. which can be explored. So come on, let's on a one-day trek for a cause near Pune with Nelda Treks! All the prices here are Pune to Pune i.e. including travel by private bus! 🙂
Corporate bookings also available!
If you plan on taking your team on a trekking adventure nearby Pune, then we're happy to manage it for you! We can accommodate 5-40 people at once and we have over 10+ trekking destinations in our portfolio! Plus Pune to Pune management as always. 🙂
Schedule a Call
We're the friends of the Earth.
Nelda is a registered tree plantation NGO in Pune founded in 2016 with a belief and intention to spread the message about the environment in the society. Started by Vedarth Deshpande as the first member, Nelda was founded with Shubham Ghule, Rohan Agawane and Sagar Bhagirath on 26th June, 2016. We do not believe in sitting idle, complaining, criticizing the system, or just posting on the internet about how wrong things are. We want to make this world greener than how we found it by helping people plant a billion trees by 2041.
Nelda is primarily a 'young' group, as most of the volunteers are under 30. And that's what helps us do things even more passionately. We can help you conduct your tree plantation drive anywhere in Pune, and even plant trees on your behalf.
So, are you looking for a fun and exciting way to support the environment around you? If you're an adventure seeker and want to add some meaning to your passion, make your next trek a fundraiser for the cause you love with 'Nelda Treks for a Cause'.
We started 'Nelda Treks' as your trusted trekking group in Pune in 2019 to help the environment around the forts of Maharashtra. We arrange treks to the forts of Maharashtra, where we not only have fun but also clean up the plastics and plant saplings. We visit forts to collect waste that has been carelessly dumped within the fort and along the pathways leading up to the fort. The waste is collected in the bins and sent for recycling.
We arrange treks to the forts in Maharashtra in order to create awareness among the citizens. We wish more and more groups of motivated individuals should adopt certain forts and their surroundings for conservation.
We invite you in our quest to be a trekking company in Pune that actually cares for nature. Your support and love are what keep us going!
8 Reasons to Travel With Nelda Treks:
Pune Trekkers Process & Infomation
To make the trek easier for you, here, we're giving important information about trekking for our trekkers from Pune.
The Process of Nelda Treks for a Cause:
1. It all starts with your decision to trek with us. You can choose from our various treks from Pune!
2. Once you make the payment (all payments are in advance), you'll get a confirmation call.
3. You'll need to submit your required legal info, including age, blood group, identity proof etc., to the Nelda team. This info will be kept secret.
4. Our team will give you a list of things to carry and a definite schedule of your trek. If you've booked your spot into a group trek, schedule can't be changed for you alone. If you've booked a personal trek or corporate trek, the schedule can be flexible except for certain restrictions.
5. Around 30 days before your trek, you'll get a call from our team regarding your travel bookings and other arrangements.
6. Around 7 days before your trek, you'll again get a call from our team confirming details with you again.
7. On the day of the trek, you are required to arrive on time at the fixed venue i.e. railway station, bus station, etc.
8. During the Maharashtra treks and the Himalayan treks, at least one tour guide from Nelda will always accompany you. Tour guides' decisions will be final and binding on you.
9. As a part of the 'trekking for a cause', you may be asked to participate in a social work activity during the trek. This may include collecting plastics, planting a tree or teaching local kids. You can choose to not participate. Required safety equipment will be provided for all social work.
10. As all our treks are Pune-to-Pune, your trek will end only after we drop you off at the Pune railway or bus station.
Things to Remember While Going on Treks from Pune:
1. Please provide true legal and health info to your Nelda tour guide.
2. If we find you unfit to trek before or while we're on a trek, we can send you back or ask you to stay at the base camp until the trek is completed.
3. Punctuality from everywhere is expected at all our treks.
4. You aren't supposed to leave the group while trekking at any time.
5. Trekking shoes are compulsory.
6. We're trekking with a group so getting along with the group is recommended.
7. Smoking, alcohol and any type of drugs are absolutely not allowed. You'll be sent back home immediately if found under the influence of alcohol or drugs.
8. Trekking is no joke. If your health isn't supportive enough for hard treks, it's recommended to first prepare your fitness and then join us on treks.
Awesome experience with Nelda. Day by day I am feeling a good and positive approach towards nature beauty.
It was a great experience to work with Nelda foundation. The social work they are doing is a great thought the youth should contribute in… I'd love to work as long as I can…
Nelda is a great initiative. I feel, all of us should try to be there for their events and make a small contribution towards our environment.
Explore our Tree Plantation Site in Pune:
Nelda Treks isn't your regular trekking company. As we are a part of the non-profit company Nelda Foundation, we are able to offer trekking packages on which you can enjoy great trekking experience and also have the satisfaction of doing something good for the environment. Trekking in India has been growing steadily in recent years, and more and more people are now going on various treks in Maharashtra and India. If you too are an avid trekker looking for wonderful destinations in India to explore, Nelda Treks can be your perfect partner!
We're your local Pune trekking tour operator located near you. The management is also Marathi so you can be sure of great service and complete convenience. Whether you want to trek to Rajgad, Raigad, Rajmachi, Shivneri, Torna, Visapur, or any other treks in Maharashtra or India, we're your friendly trekking group to travel with! Come, join us today by calling us or booking any of our available treks!
Nelda Treks for a Cause i.e. Nelda Treks, is a part of Nelda Foundation and is supported by Deshpee Group.
Reviews from Facebook and Google
I am volunteering with Nelda since last 6 months and its been a fulfilling journey. Nelda's commitment towards protecting nature is commendable. Dreaming to plant billion trees till 2041, Nelda is moving towards it consistently. Kudos to Jeet and Shubham who are driving Nelda's activities every weekend. I wish best luck to Nelda and thanks for making my weekends meaningful.
Planting trees is just a small step. Nurturing and conserving them is the difficult part – kudos to Nelda and its dedicated team Shubham, Jeet and others for sweating out each Sunday. Happy to play a small role in their venture this Sunday.
It was a great experience to work with Nelda foundation. The social work they are doing is a great thought the youth should contribute in… I'd love to work as long as I can…
It was a great experience watering and preserving the plants. Best wishes to nelda for 1 billion mission.
I have always appreciated those heroes of environmental protection and work for others.
So now #iamnelda✌️🌳🌲✌️
Its was a nice experience and it's very thankful to Nelda foundation they give the opportunity in the filed.