Collaborate with Nelda as an NGO
Tree Planting Collaboration Project
Nelda Foundation is a tree plantation NGO trying to help every other NGO enhance its contribution toward environmental sustainability. Nelda Foundation was established with a mission to help people plant and grow a billion trees in India by 2041. And one of our major initiates in this regard is to create a Tree Planting Collaboration Project with other NGOs.
If you are a non-profit organization looking to be a part of this mission, we welcome you to contribute your efforts towards environmental sustainability in any form you wish. Be it monetary help, or being present at the tree plantation and maintenance events – any kind of NGO, any kind of help is welcome.
Currently, we are associated with multiple NGOs around Pune city that are helping us with nurturing and preserving the natural treasure in and around the city. We believe NGOs have that spirit and power to build and maintain awareness for society, and tree plantation and their maintenance is one noble cause.
We do not expect direct donations from NGOs, but your contribution to Nelda Foundation will add value to society and humankind in total. At Nelda, we go beyond the typical volunteering program for tree plantations and help you learn, explore and experience nature's great miracles.
Helping NGOs

Enhance their Contribution
Help in any form is a good deed. With Nelda, you can collaborate to help people, nature and animals. "The greatest good is the one we do for one another" – Mother Teresa No act of kindness, no matter how small, is ever wasted. And it always comes back to you in some form. When you join Nelda's tree planting collaboration project, you not only support Nelda's tree plantation initiatives directly, you also give hope to our volunteers that are working so hard for the environment. Every sapling you plant with Nelda is a step closer to a greener environment. Every sapling is nurtured and taken care of by Nelda & its volunteers. Your NGO can join us anytime to be part of our activities. We can also conduct events or drives in collaboration with you to benefit the causes we both are working for.
Help Nelda Plant More Trees:
How to Join Nelda Tree Plantation?
Everyone is welcome to join Nelda! No minimum requirements, no eligibility criteria. All you need is to register with us on our website or head to Hanuman Tekdi, SB road on any Sunday morning 8 am. Yes! It's that simple.
With Nelda, you start your contribution towards global reforestation efforts, restoring lost green spaces, repairing damaged ecosystems, and mitigating climate changes.
Nelda Foundation works with Indian partners to protect critical green spaces, selecting sites that have a scope in maintaining biodiversity and supporting long-term conservation goals to enlarge protected areas. We have pledged to help people plant 1 billion trees in the next 25 years, helping our partners throughout the reforestation process. In addition, we plant and care for young saplings, which we believe will grow and establish new forest habitats. This change is huge and is only possible with collaborative efforts. Nelda invites and is willing to work with all such NGOs and organizations who are working for the environment.
Our mission is to make the world greener than how we found it.
Nelda's vision is to help people plant and grow a billion trees in India by 2041.
Trees planted & currently managed by Project Nelda

Man hours contributed by Nelda Volunteers since 2016

Total volunteers who've joined Nelda's activities
Benefits of Collaborating with Nelda
Since Nelda does not just plant a tree but also takes care of the trees to make sure they survive, your contribution will stand a place on this earth for even coming generations to see. Isn't it amazing?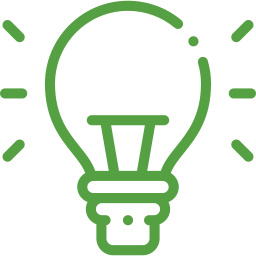 Planting trees & watering the saplings might sound tiring, but when you walk along the trees planted, we bet you feel nothing but happiness and pride that you are doing the right thing. With Nelda's activities, you can inspire your volunteers to do more.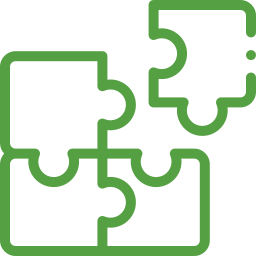 As an NGO, you need to have regular social activities to keep your volunteers engaged. But it may not be possible for you to have activities on certain weekends. On such occasions, you can join Nelda's events!
NGOs that Have
Collaborated with Us
Members of Paani Foundation
Explore our Tree Plantation Site in Pune:
Reviews from Facebook and Google
I am volunteering with Nelda since last 6 months and its been a fulfilling journey. Nelda's commitment towards protecting nature is commendable. Dreaming to plant billion trees till 2041, Nelda is moving towards it consistently. Kudos to Jeet and Shubham who are driving Nelda's activities every weekend. I wish best luck to Nelda and thanks for making my weekends meaningful.
Planting trees is just a small step. Nurturing and conserving them is the difficult part – kudos to Nelda and its dedicated team Shubham, Jeet and others for sweating out each Sunday. Happy to play a small role in their venture this Sunday.
It was a great experience to work with Nelda foundation. The social work they are doing is a great thought the youth should contribute in… I'd love to work as long as I can…
It was a great experience watering and preserving the plants. Best wishes to nelda for 1 billion mission.
I have always appreciated those heroes of environmental protection and work for others.
So now #iamnelda✌️🌳🌲✌️
Its was a nice experience and it's very thankful to Nelda foundation they give the opportunity in the filed.